Physical Therapy
Measure the direct success of your marketing as you serve more patients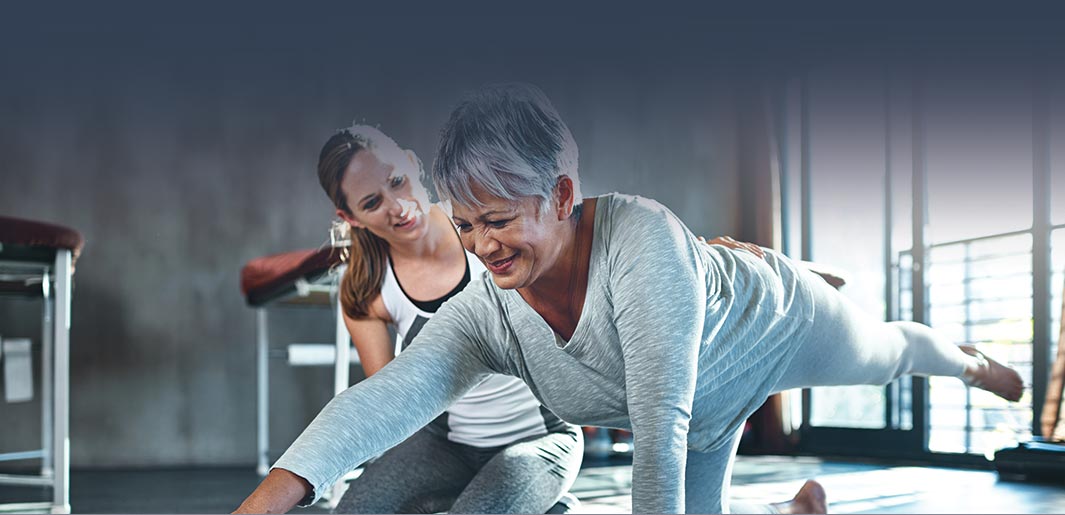 80+

locations

100,000

leads
The days of a patient going straight to a physical therapist referred by their doctor aren't gone - but having that referral result in an appointment is meeting more detours along the way. While doctor referrals are the largest source of new business for physical therapy clinics, patients who are prescribed physical therapy are making more informed decisions by seeking recommendations from their friends, referrals on social media, and information they find through their own online research.
PT practices rely on LBN to increase their patient base while they help patients heal.
Finding a trusted physical therapist conveniently located near home, work or school is important to a parent or caretaker. Through LBN's work with more than 80 physical therapy locations and PT brands, we've developed a data-informed proprietary solution that is driving online engagement and phone calls for appointments through local digital marketing for physical therapy offices. We also make measurement of marketing performance simple for physical therapists, including:
Identifying what information about their practice matters most to patients
What mobile and online consumer behavior and marketing activity result in an appointment
Calculating the value of a patient in relation to marketing dollars spent
Increase mobile and online engagement with information patients need to make an appointment.
Direction requests
Click to call to schedule
an appointment
Hours of operation
Links to specific websites or additional
information about your practice
Services and specialty
Staff Bios
Reviews
Our experienced healthcare marketing strategists understand there's a small window of time between the time a patient is prescribed physical therapy and begins treatment. This is why executing a local digital strategy with precision is critical to business growth. Physical therapy clinics rely on our team and LocalBizNOW technology solution to take care of the heavy lifting and to apply the right balance of tech, strategy and analytics so that patients come to you.
Performance &
Insights

$2 million
revenue generated over 12 months with LBN's local digital marketing solution


85%

Increase

in video engagement


34%

Increase YOY

in Mobile & Online Engagement


21%

Improvement

in Cost-Per-Click YOY


$1,000

Average

physical therapy patient value per first series of appointments
Challenges facing Physical Therapy practices
Patients choosing WOM referrals over doctor referrals
Online and social reviews
Changes in the health insurance industry
Changes to costs covered by patient or insurance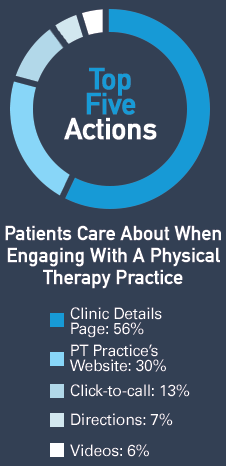 Based on measured consumer engagement, the most important information customers seek online when looking for a physical therapist are: information on the PT's website, calling the office directly, and directions to the office.