Casual Dining
Be top of mind with new & returning (hungry) customers.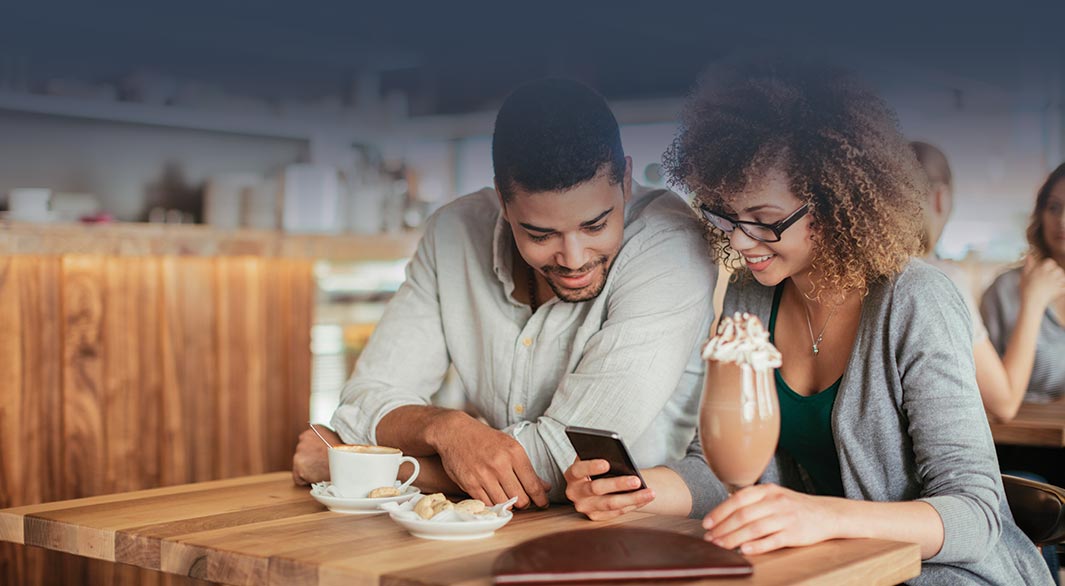 Every business day and every meal matter for restaurants. Can you afford not being front and center when someone is searching for a place to eat?
Satisfy a craving. Feed the family on the go. Catch a game. Making memories with friends. Whatever the purpose, a customer's mobile or online engagement with you is the start of that valuable customer relationship. With data-driven marketing strategies supported by consumer insights and our proprietary technology solution, we solve the challenge of local digital marketing at scale for restaurants with multiple- locations and co-ops to ensure your locations get as much attention as your brand. Customizable by location, measurable by engagement.
Digital media and mobile technology give consumers greater access to options, making the online environment highly competitive for casual dining, fast casual, fine dining and quick service restaurants (QSR). Don't get lost in the mix of organic results, social media, reviews and other consumer-generated content that give restaurants visibility. Ensure your restaurant locations are discoverable with purpose. By utilizing our scalable, geo-targeted local digital marketing solution, national marketers, franchisees and restaurant owners have the ability to control and maintain how restaurants appear on mobile and online, equipped with content and information optimized for customer engagement that results in revenue.
Customized and optimized online visibility that drives restaurant performance at the local level:
View menu
Maps & Directions
Text to Mobile
Specials & coupons
Hours of Operations
Special Events
Atmosphere
Catering
Delivery
Request Uber
Order Now
Photos & Videos
Reviews & Ratings
Performance &
Insights

225

Restaurant Locations

Local online visibility and engagement management


350,000

Online and Mobile Engagements

with individual restaurant locations


23%

Improvement

in cost-per-action YOY


10,000+ reviews

and

social media mentions

aggregated and delivered

daily

to franchise owners, GM's or marketing leadership for insight into customer satisfaction and awareness
Custom, flexible budget management
across restaurant locations makes local digital marketing affordable and effective for co-ops, franchisees, national marketers and restaurant owners.
Based on measured consumer actions, the top 5 things customers seek when choosing a restaurant are:
1) Map views, 2) Specials & Coupons, 3) Menu views, 4) A restaurant's website, and 5) Calling the restaurant.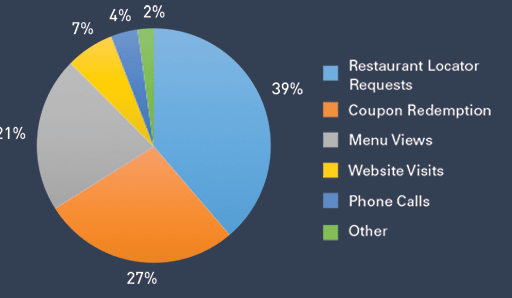 Map Views: 68,525
Coupons: 38,878
Clicks to Website: 10,016
Phone Calls: 1,685
Directions: 1,685
Text Info to Mobile: 885